Since Season One back in 2005, my dear friend Becky and I have watched Dancing with the Stars religiously. Every year, as we wait for the new cast announcements, the conversation always turns to "Who would be in your dream cast?" And my answer, since day one, has always been Urkel. And today, my dream has come true:
STEVE URKEL IS ON THE CAST OF DANCING WITH THE STARS SEASON 14!!!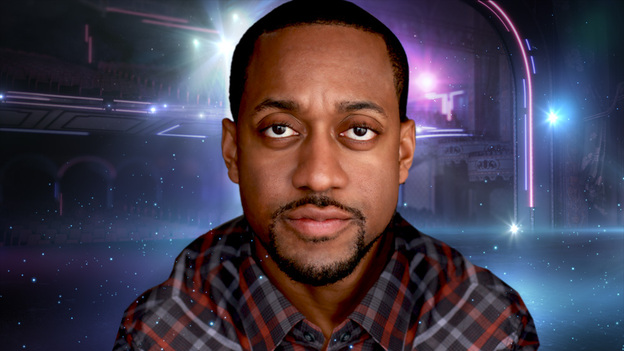 I am seriously so freakin excited, you can't even believe! Ok, fine, so it's really Jaleel White, who played Steve Urkel (and in later seasons, when his muscles wouldn't stop growing, Stefan Urquelle). I was so hopeful last year when I saw him starring (and dancing!) in Cee Lo Green's video for "Cry Baby." I love him! All I can hope for is that he doesn't turn out to be a complete douche-canoe!
As for the rest of the cast… not bad! For the first time since Season 9 (with Donny Osmond), I'm actually really excited about this cast! Here are the rest of the stars, in order of how excited I am to have them on the show!
Maria Menounos | Extra Entertainment Host: I love this girl. Ever since I saw her in some celebrity charity football match scoring TD after TD, I've loved her. Cute, funny, self-deprecating tomboy – love her!
Melissa Gilbert | OMFG it's Laura Ingalls Wilder! I can't wait to see her dance! And she's paired with Maks, the lucky girl! I hope she's awesome!
Gladys Knight | Soul Legend: Are you freakin kidding me?! Gladys Knight! Sure, she's not likely to be any good, but this woman is a legend. Awesome.
William Levy | Telenovela Star: Damn. This season, the role of hot foreign actor (previously played by Giles Marini, who should have won Season Eight) will be played by Latin star William Levy.
Sherri Shepherd | The View Cohost: She's funny. I'll still never watch the view, but I like her well enough. Should bring some fun to the show.
Donald Driver | Green Bay Packers Receiver: Football players always do well. And are usually entertaining. I don't know him well, but I like his smile. And the cheesy finger pointing.
Katherine Jenkins | Welsh Opera Singer: I don't know who you are, but you're awfully pretty. And your with Mark Ballas, who makes ridiculous faces, so I'm sure you'll be good.
Gavin DeGraw | Croony Pop Singer: Meh. He's ok. Got really sick of "I don't wanna be" many years ago, but whatevs.
Jack Wagner | Soap Legend: Ok, not as legendary as Gladys Knight, but likely to do worse.
Martina Navratilova | Tennis Legend: Another legend! And another score for the LGBT fans. Athletes tend to do well, but she is older. We'll see.
Roshon Fegan | Some Disney Kid: Gotta have one every few seasons. I'm sure he'll be great. But doubt I'll come to love him as much as I grew to love Kyle Massey.